Outbound investment jumps 48% in 1st half
Views:2 Author:Site Editor Publish Time: 2021-02-24 Origin:Site
China's outbound investment surged in the first half year despite hardships in foreign trade development, Commerce Minister Chen Deming said at a forum in Shanghai over the weekend.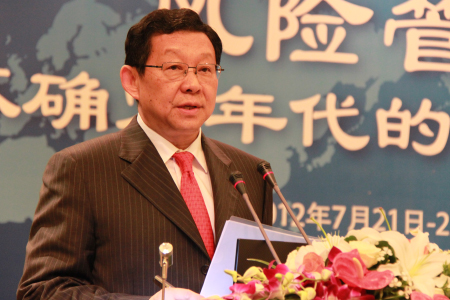 "The complexity of the external economic environment has posed serious challenges to China's foreign trade and economic development," Chen said. "However, Chinese companies are 'going out' at a faster pace. They've spent US$35.4 billion in overseas ventures in the first half year, up 48 percent from the same period last year, among which transnational mergers and acquisitions accounted for one third of the total outbound investment.
"There are some big acquisition cases, for example, China Petrochemical, or the Sinopec Group, has bought a one third stake in an American energy company that produces shale oil and gas for US$2.4 billion. Sany Heavy Industry Co has acquired a 90 percent stake in the global concrete machinery giant Putzmeister Group for 324 million euros (US$394 million)," Chen said.
He added some countries are concerned with Chinese companies investing in energy resources, major construction projects and state-owned enterprises.
In addition, the grim situation in some regions required Chinese enterprises to enhance risk management.
Yi Gang, head of the State Administration of Foreign Exchange, said on Saturday at a forum in Beijing that China's outbound investment will expand massively in the next 20 years.
"Chinese companies have a good chance to acquire overseas businesses as many European and American companies are struggling, market valuations have fallen significantly and overseas regulators are becoming more friendly to Chinese capital," Yi said.
He cautioned Chinese investors to bear in mind return on investment, costs and cash flow when facing a window of overseas venture opportunities.
"Chinese companies must obey market principles and play down national interest. In addition, they must watch out for social responsibility, environmental protection, and especially, security issues," Yi said.
The government has been encouraging companies to buy assets overseas through a "going out" strategy in order to establish internationally competitive businesses.