We will fulfill our social responsibility to help targeted poverty alleviation
Views:1 Author:Site Editor Publish Time: 2020-04-27 Origin:Site
We will fulfill our social responsibility to help targeted poverty alleviation
On April 26, 2020, in order to further promote the traditional virtues of poverty alleviation and charity, our company responded to the call to carry out the donation activity of "Love supermarket" in Machi Village of Xiangquan Town under the leadership of Wang Hongbin, Yang Jie and other leaders of the district Bureau of Commerce.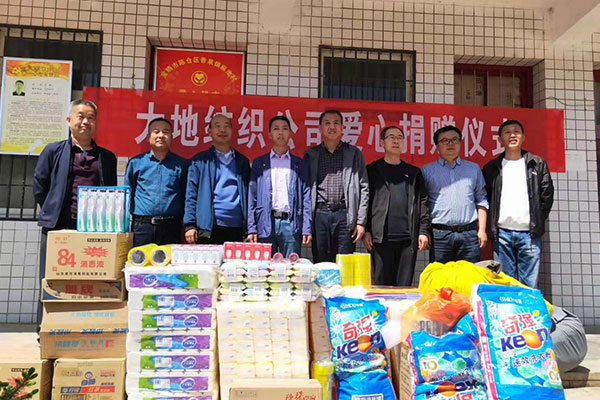 Zhang Yue Feng, deputy general manager of the company, on behalf of The Earth Textile Co., Ltd. donated more than 10 kinds of daily necessities, such as detergent, paper, LED light, toothpaste and soap, worth RMB 4,000 to the "Love Supermarket" in Machi Village.

This activity obtains the district level leadership full affirmation and the people's consistent high praise.My company deputy general manager zhang said ye-tomahawk peak in the later work will actively respond to a nation, "siyuan, rich and rich thought into, christen hong DE, common prosperity," the spirit, participated in precise poverty alleviation work, helping poor people to speed up the pace of poverty to get rich, enterprises will assume their social responsibility, conscientious to offer help.